Magic! Comes to the Playa
Burn2 Winter Burn 2020: Magic!
31 January - 2 February 2020
At Burn2 we are preparing for our next event, our first of the new decade, which is the Winter Burn event. The theme this time is "Magic!" and for this event we are reaching out to the magical communities around the grid, and inviting them to come visit, with a small challenge to create art and music within the environment of the ancient-dry-lake-bed, desert environment of Deep Hole, referred to as "the playa". Below is a description of the event vision, followed by links to guidelines and signup forms for artists and performers.
A Vision of the Winter Burn of 2020: Magic!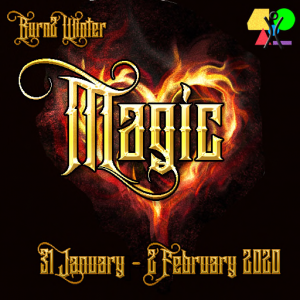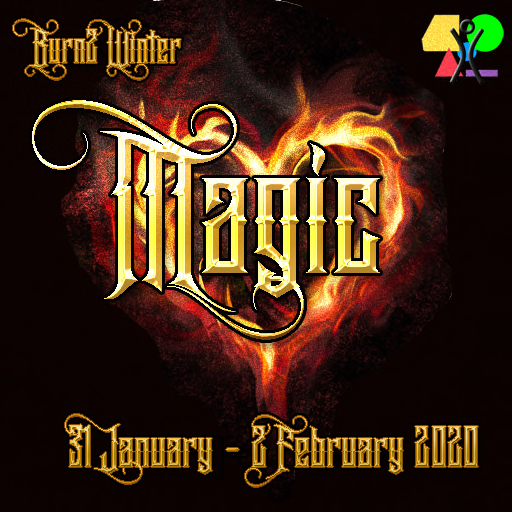 Normally, Deep Hole consists of a lonely, desolate little desert town, an echo of Gerlach, Nevada, with a road that leads to the playa. This playa is a replication of a long ago dried up lake bed, with mountains surrounding. The environment is hostile, barren and dry, supporting little animal or plant life. However...
At times, there is a kind of desert magic that comes over the playa. A rainstorm causes a flash flood, followed by a sudden carpeting of brilliantly coloured blooms. Almost as quickly, insects and birds, other desert wildlife take quick advantage of the available water before it all disappears.
Likewise, this virtual playa has its own magic and we've invited the hidden peoples of SL, from magical communities of all corners of the grid. The air has changed, and strangely fanciful flora - and some fauna - have taken hold on the dust. You'll see coloured lights glowing in the mist, beckoning to you to come closer and see the wondrous creations of magic folk.
Some creative Burner souls set up a welcome area, a transition from the dusty lonely little town to a richly coloured and ethereal world, a new dimension of the playa, ready to welcome and embrace those who come to build, share music, and explore this world of wonder, to follow pathways and lighted waystops, to sit and ponder. The art and music and celebration of strange and marvelous realms will fill this place for a weekend, then disappear into the mists soon after. It will all evaporate, chased away by the heat of sun to reveal the barren emptiness of desert once again.
So, while it is there - in the days of 31 January and 2 February - come and experience the shared magic of this Winter Burn!
Oh, yes. There will be a Burn.
Calling to Magical Artists and Performers
We invite magical folk of the grid, and creative Burners, to reserve a free plot on the playa. You are invited to come and build, within the artists guidelines, your interpretation of how you and your people would create your own home away from home. The playa will be open for building starting 2nd January 2020.
Those who love to perform on stage, as DJs, live singers or musicians, storytellers, or balladeers, poets or bards, we invite you to sign up for your slots on one of the two stages on Deep Hole.
We invite you to consider the theme as described above and to bring with you the essence of your magical places, so that we can see the light through the dark of winter, experience joyous colours and sounds. Let us share traditions and stories that we can celebrate together.
For more information, visit https://www.burn2.org/magic-2020/ or contact a member of the Winter Burn event staff.
Artists: Sign Up for a Plot
Plots for this event are free, but limited in number - sign up soon! Please review the guidelines and consider the theme when planning your art build.
Click the buttons at left to read guidelines or sign up for a plot.
Performers: Sign Up for a Slot
Sign up for up for two hours at a time. There are two stages: Main and Live stages.
Click the buttons at right to read guidelines or sign up for your slot.