Burn2 Winter Burn
31 January - 02 February 2020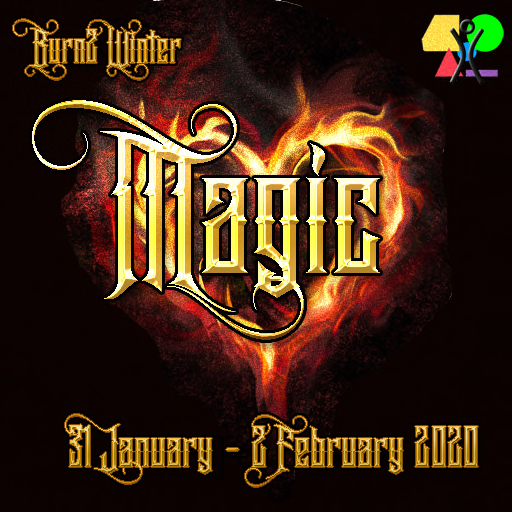 Normally, Deep Hole consists of a lonely, desolate little desert town, an echo of Gerlach, Nevada, with a road that leads to the playa. This playa is a replication of a long ago dried up lake bed, with mountains surrounding. The environment is hostile, barren and dry, supporting little animal or plant life. However...
At times, there is a kind of desert magic that comes over the playa. A sudden unexpected rainstorm causes a flash flood, followed by a sudden carpeting of brilliantly coloured blooms. Almost as quickly, insects and birds, other desert wildlife take quick advantage of the available water before it all disappears.
Likewise, this virtual playa has its own magic and we've invited the hidden peoples of SL, from magical communities of all corners of the grid. The air has changed, and strangely fanciful flora - and some fauna - have taken hold on the dust. You'll see coloured lights glowing in the mist, beckoning to you to come closer and see the wondrous creations of magic folk.
Some creative Burner souls set up a welcome area, a transition from the dusty lonely little town onto a richly coloured and ethereal world, a new dimension of the playa, ready to welcome and embrace those who come to build, share music, and explore this world of wonder, follow pathways and lighted waystops to sit and ponder. The art and music and celebration of wondrous realms will fill this place for a weekend, only to disappear into the mists soon after, then evaporate, chased away by barren emptiness of desert once again.
So, while it is there - in the days of 31 January and 2 February - come and experience the shared magic of this Winter Burn!
Performers and Artists from the realms of SL were invited to come and participate as artists and performers.
We love to celebrate our communities with music, art and fire!
We all came together to share unique and wondrous musical and visual magic with all who joined us for this unique experience.