What is a festival without MUSIC and ENTERTAINMENT? Awful quiet, right? We've never had a quiet event on the virtual playa and we're not about to start now!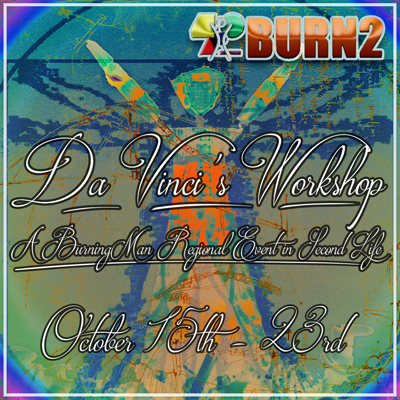 With our next event coming up the 15th through 23rd of October, themed "Da Vinci's Workshop" we are aiming to continue the tradition of filling the playa with sound, art and spectacle. If you are a DJ or live performer, and would like to gift your performance to BURN2's community and to the SL community who come to visit the playa, visit the link in the menu at left, or click here: DJ and Performer Signup. Please be careful not to overwrite another person's name in a cell.
If you have any questions, contact Tracer Graves or Cuga Rajal in world. BURN ON!!