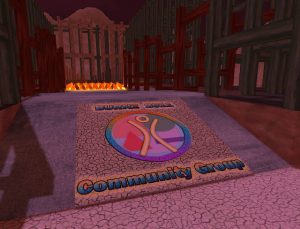 There will be a Community Day this Friday, August 5th – 8 hours of fun and music and bodypainting!  In addition there will be a sandbox and you're invited to create a non-humanoid porta potty for the Burn2 Festival.
Take this opportunity to test yourself on carnival rides or dance with fire sticks and make sure you get your plot for Burn2 2011.  We look forward to seeing you!
Check the Announcements section for more information as the day grows nearer.