Body Painted (females), Sky Skating, Porta Potty Building Dancers…All at Community Day Friday, August 5th.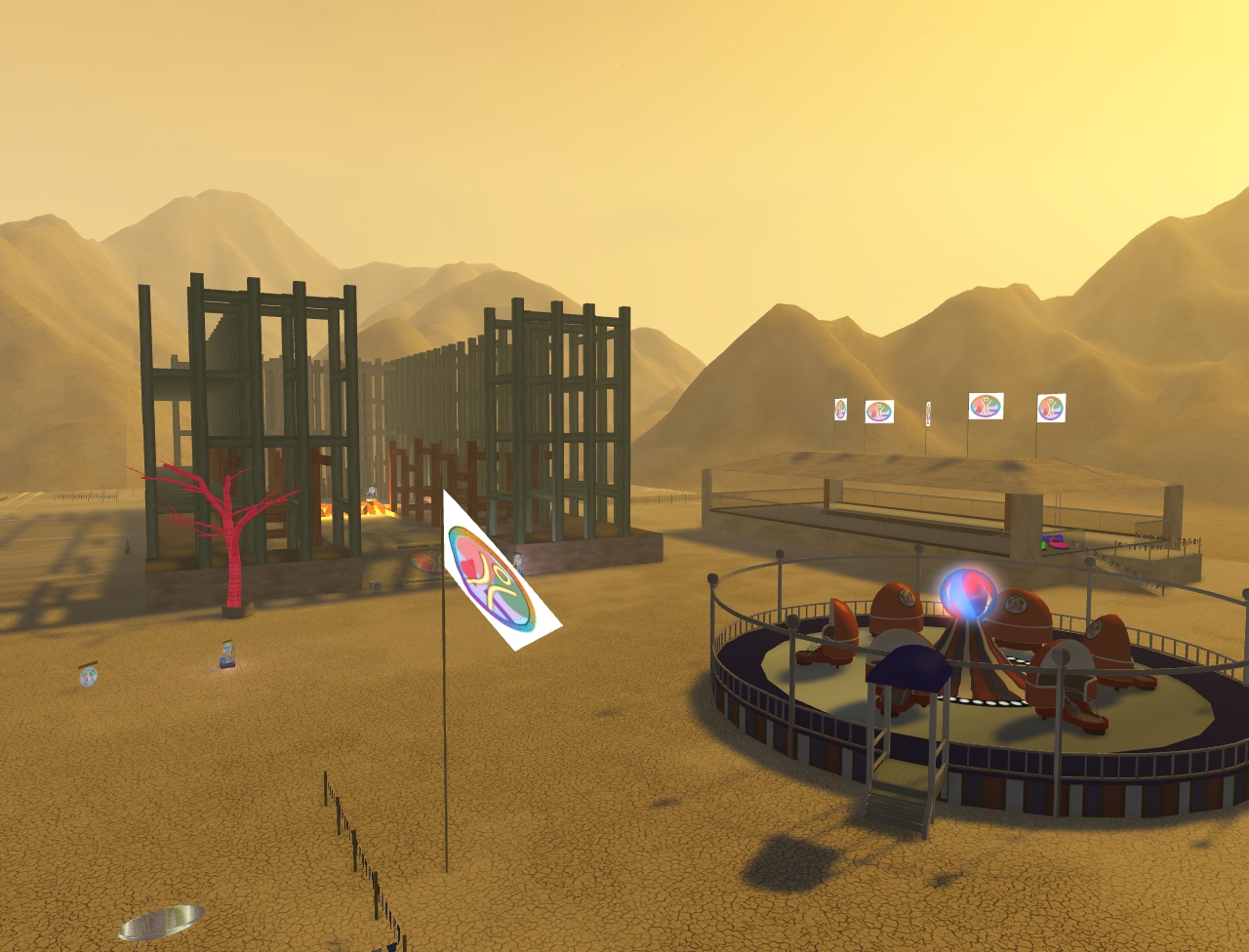 The sun is coming up on Silver Seed and preparations are almost complete for the Burn2 Community Day on Friday August 5th.  Everybody is invited and there will be a lot going on so I'll try and give you an overview of what to expect and look for.
The event officially runs from noon to 8:00 pm slt, but if you want to come and play on the rides or work on a porta potty before then you are very welcome.
Read more for event schedule and more fun!