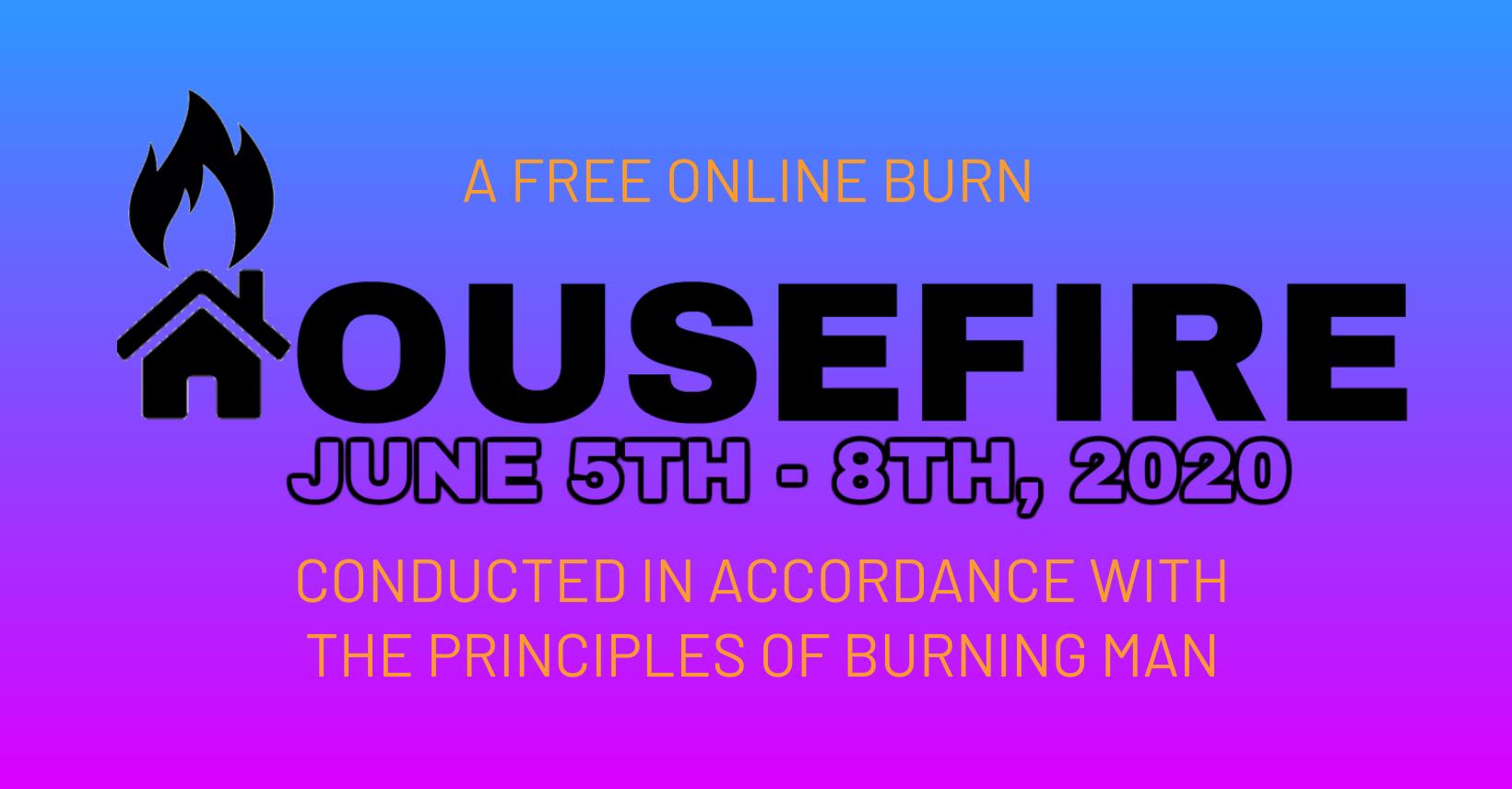 About HouseFire
HouseFire is a free online burn conducted in accordance with the principles of Burning Man, a platform independent event.
This is a grand experiment, happening across various platforms. Burn2 is hosting HouseFire on its own virtual Playa, and performers are welcome!
Burn2 is Hosting HouseFire in the Virtual World
You will need to create a (FREE) account in Second Life® download the viewer software (also FREE) to access the virtual world, and make your way to the Burn2 virtual Playa!
For those new to virtual worlds and in particular SL, visit this page to learn more about it. We have greeters and mentors inworld who can answer questions for you.
Please fill in your name(s) and email address (needed to send confirmation).
To start, select which stage you will play on.
Then select the date, and time (12 hour format) of your desired slot(s).
Submit and you will get a confirmation in email. This is why we require an email address.
DJs select up to 2 hours at a time; live singers and performers select 1 hour.