About Burnstock
Burnstock is an annual fundraiser which will take place this year over the weekend of July 24-26. All funds received go toward the purchase of additional sims for our annual "Octoburn" event, where we "echo" the traditional look and feel of Burning Man in Black Rock City.
The playa will have a stage and various fun things to do .
Burn2 for Newcomers to SL
In recognition of the pandemic currently spreading across the world, we welcome displaced Burners looking to connect with other Burners for a uniquely fun participatory experience. While we may in the default world be sitting alone, we can be virtually together.
You will need to create a (FREE) account in Second Life®, download the viewer software (also FREE) to access the virtual world, and make your way to the Burn2 virtual Playa!
For more information, visit this page. We will also have greeters and mentors inworld who can answer questions for you.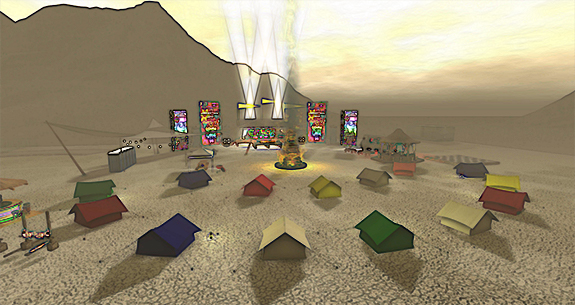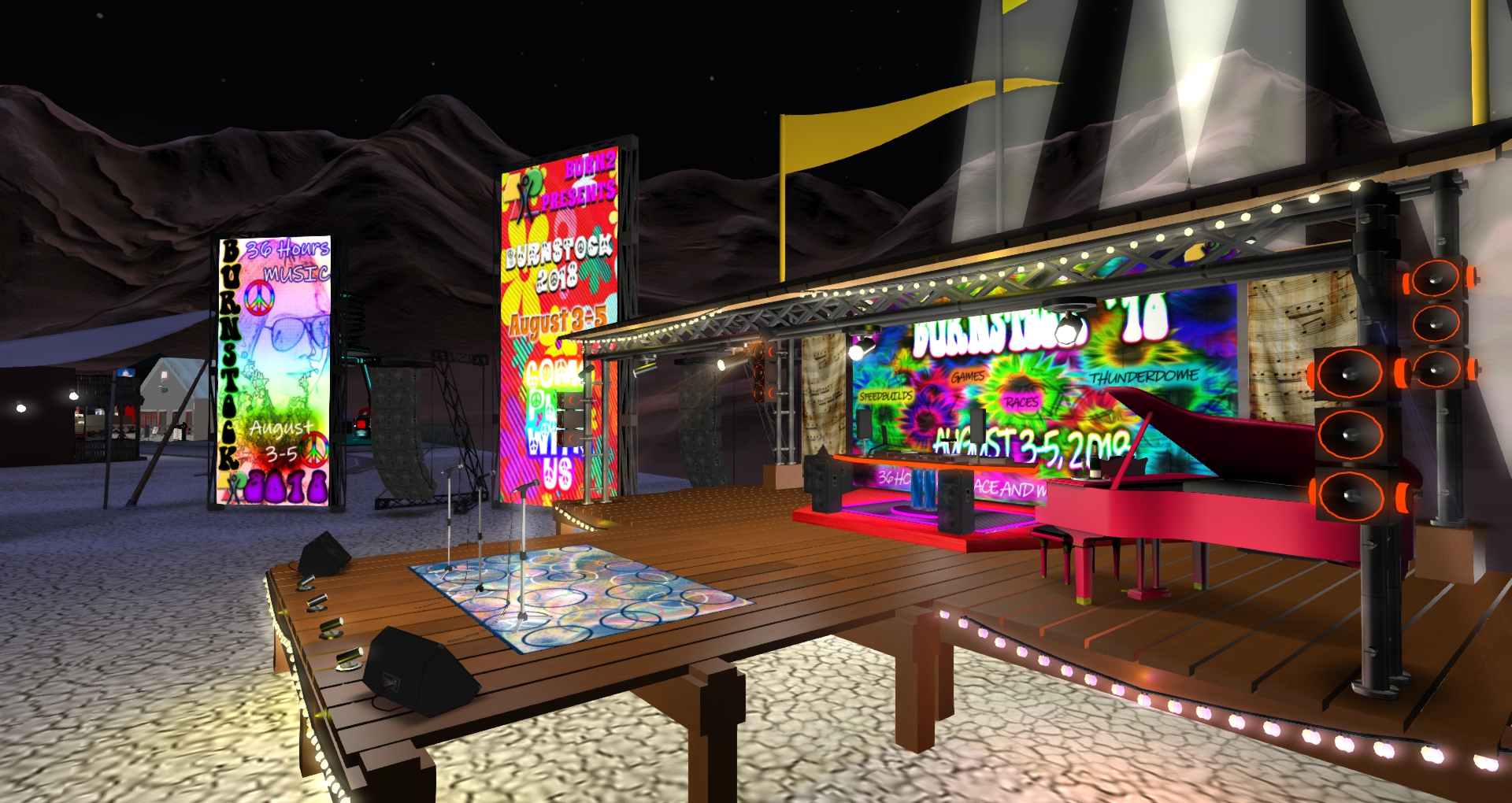 Burnstock is DONE for 2020. Thank you to everyone who participated! See you in 2021!